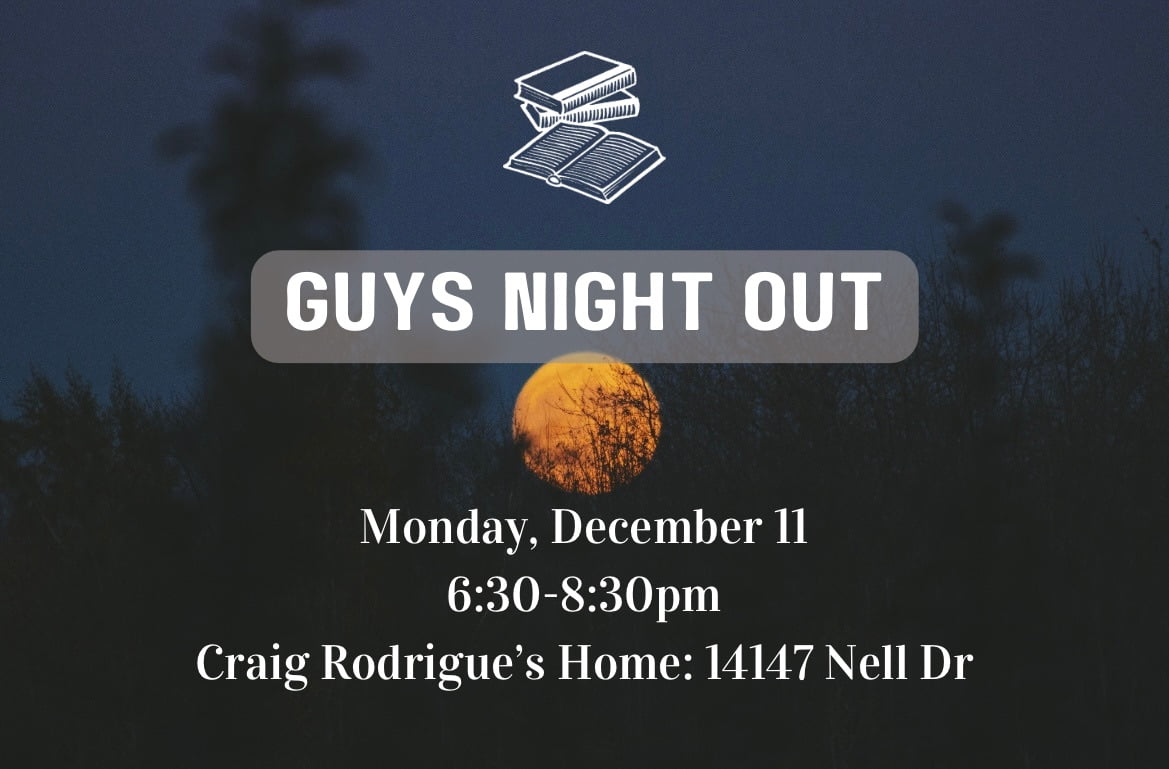 Our Next Guy's Night:
Monday, December 11 | 14147 Nell Dr. Orlando FL | 6:30-8:30pm
Our next Guys Night Out event will be held on December 11th, where we will have the privilege to hear from Patrick Morely, the founder of the ministry "Man In The Mirror". He'll wrap up our series of looking at the relationship between men and the church and lead a lively discussion around what steps we could take at Trinity. Smoked meat will be provided but we're asking those attending to please bring a side to share.
More on Man in the Mirror:

"Since 1986, Man in the Mirror has worked with more than 35,000 churches and millions of men with the goal of seeing every man reflect honestly, pursue God wholeheartedly, and live vibrantly. To this end, we equip Christian men around the world to engage in meaningful relationships that change lives and build the kingdom of God."