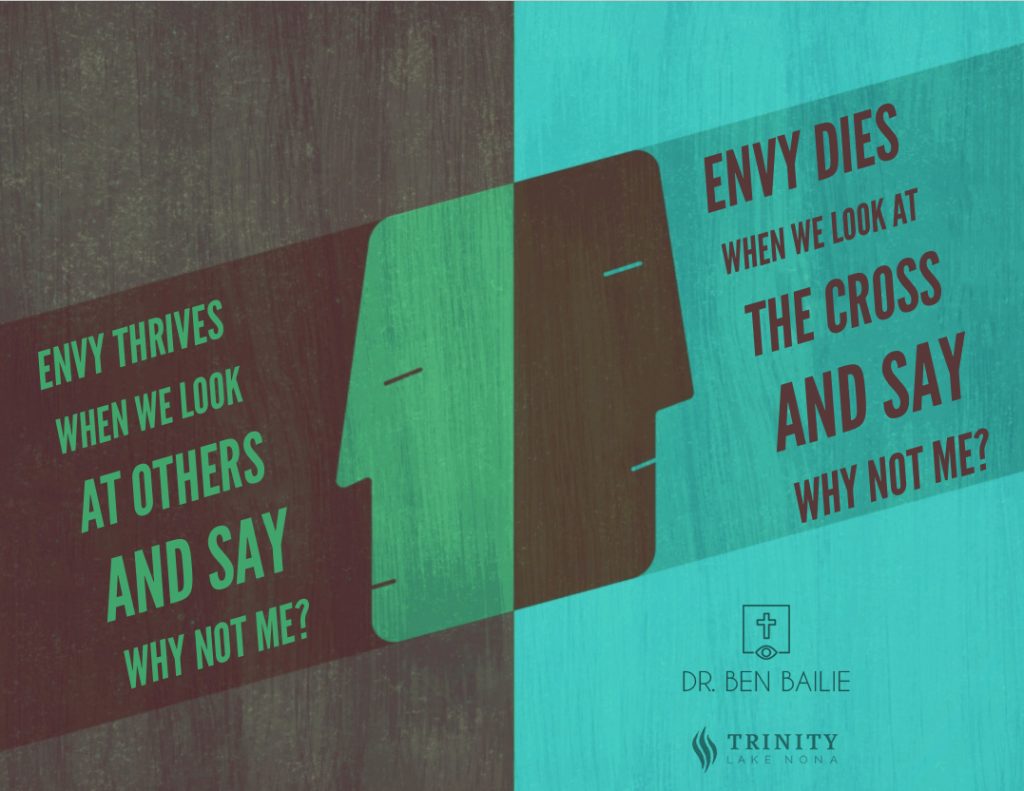 These sermons are a series of case studies in spiritual warfare. And this week we are looking at the case of Asaph and his battle with envy. 
Asaph was a musician, and as musicians do, he wrote a song about his struggle with envy.
And his song is one of the most amazing songs ever written. It is wise, deep, brutally honest, and profoundly hopeful.

It ends with some of the most beautiful and uplifting lines in the whole Bible. Lines that if their rhythms and realities sink into your soul, they can be an anchor in any situation.

"Psalms 73:23-26
Nevertheless, I am continually with you; you hold my right hand. You guide me with your counsel, and afterward you will receive me to glory.

Whom have I in heaven but you? And there is nothing on earth that I desire besides you. My flesh and my heart may fail, but God is the strength of my heart and my portion forever."

But…before Asaph could get here he had to pass through the darkness. He was suffering, and his suffering led him to nearly fall, as he falsely envied the good life of all those around him.

Psalms 73:1-3 Truly God is good to Israel, to those who are pure in heart. But as for me, my feet had almost stumbled, my steps had nearly slipped. For I was envious of the arrogant when I saw the prosperity of the wicked.
"Psalms 73:4-5 For they have no pangs until death; their bodies are fat and sleek.
They are not in trouble as others are; they are not stricken like the rest of mankind."

Asaph's song is a song about the allure of envy and how it tries to trap you. How its desire is to distort your perception about life and rob you of your joy and your hope.  

And his song is about how envy can be defeated…listen below to hear how. 
Sermon Outline:
What is envy?
What causes envy?

v. 4: Beauty
v. 5: Easy
v. 6-7: Gaudy
v. 8-10: Popularity
v. 11-12: Audacity

What is the danger?

Envy sneaks
Envy steals
Envy sours
Envy shrivels
      4. What is the cure?
Enter in
Own up
Walk with